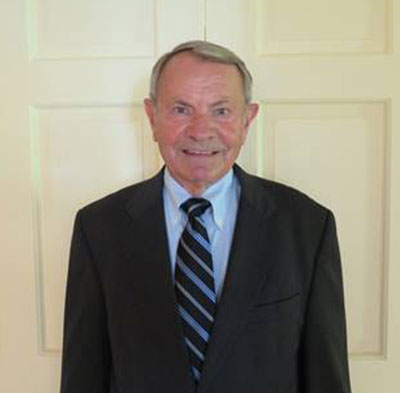 Rudy Limpaecher
Chief Technical Director
About
Rudy Limpaecher holds a Ph.D. UCLA Plasma Physics and is the Chief Technical Director for Resonant Link Technology, responsible for the technical Resonant Link Technology development.
Rudy has over 30 years' experience in the high-power converter development for military and commercial power electronics. He holds 16 US and 28 international patents.
The Resonance Link Technology originated from a "Star War" development, powering large high-power ground-based lasers off multi-megawatt grid power sources.
Strengths
Technical know-how for large advanced multidiscipline military and commercial projects.
Managed large technical teams and subcontractors.
Hands on design, fabrication, and system testing.
Managing large projects, minimizing equipment and personal risks.
English and German speaker.
Holder of top secret US clearances (not activated at this time).
In excellent health and in good physical condition.
Up to technical know-through continuous online lectures.
Holder of two key US patents for large scale Resonant Power converters.
Major Projects
Electrical Design Engineer responsible for integration F5C, D aircraft navigation computer system (Northrop).
PH. D theses and US 4,233,537 Patent "Multicusp Plasma Containment Apparatus", granted 1980.
Development of Short Pulse CO2 Lasers for Fusion Application (AVCO)
Program manager and principal scientist for Pulsed Chemical laser program (AVCO)
Principal scientist for Air-Breathing Electric CO2 Laser development; 6kJ per pulse and 750 kW average laser power output (AVCO)
Program manager and principal scientist for 'Star War' Excimer Pulsed Laser power system; 750 kV, 40 kJ per pulse, and MW average power(AVCO)
Cofounder, and board member of Princeton Power System based on licensed US patent 6,118,678 "Charge Transfer Apparatus and Method Therefore"
Cofounder, and board member of Varentec.
Director of 50 men electric power development team at "Science Applications International Corporation (SAIC)" Manassas VA (2000 to 2011). Working manly on military funded project
Inventor of Resonant Power Technology and exclusive holder of US patent 8,824,179 "Soft-Switching High Voltage Power Converter", issued 2014.