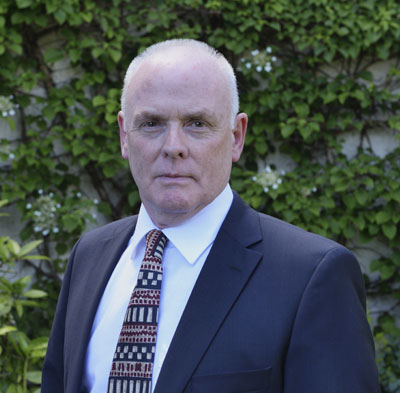 About
Ian is the COO for Resonant Link Technology, responsible for front end and application engineering, marketing and sector strategies, quality assurance/control and field technical support management.
A professional electrical engineer, Ian currently has specialised in marine and offshore power quality for the last 20 years. Overall, he has over 35 years' experience in both the electrical variable speed drives and general power quality fields; the latter both as a consultant and currently as founder and CEO of a specialist group which provides mitigation solutions across the world.
Ian is acknowledged globally as one of the few practical harmonics and power quality experts. He is a member of the IEEE and SPE and has written over 20 papers on the various subjects pertaining to marine, offshore and industrial power quality in addition to 45 editorials published over last 15 years on harmonics, power quality and related subjects including (with Dr Rudy Limpaecher) on Resonant Link Technology and its areas of application.
Strengths
Technically competent, results driven individual.
Wide knowledge and expertise in many areas of electrical engineering.
Strong leadership skills.
Respected and internationally renowned with regard to power electronic applications, particularly in marine and offshore applications.
Determined to succeed.
Has vision and unique strategic insight into niche markets.
Achievements
1983. Founder and Managing Director on Elektrotek Drives Limited, one of the UK's most innovative, independent drive systems companies.
1990. Recognised internationally as the expert on the application of variable frequency drives to explosion proof motors, Ian exposed dangerous practices which resulted in major changes to HSE law and to design, certification, application and installation of such equipment for use in hazardous areas worldwide.
2003/4. As a consultant, Ian wrote harmonic guidance notes and rules for American Bureau of Shipping (ABS). The 240 page publication entitled "Guidance Notes for the Control of Harmonics in Electrical Power Systems" was issued in 2016. The document was updated and expanded in 2012 and five new important new chapters. This guide is used by most marine classification bodies, NATO navies, ship designers and others in the marine, drilling and offshore engineering fields.
2007-2013. Acted as an advisor to UK Health & Safety Executive (Offshore Division) on offshore harmonics and power quality aspects. Assisted HSE in the drafting of new HSE laws regarding harmonic voltage limits on MODUs and offshore installations in the UK Continental Shelf. The laws were subsequently not implemented by the UK Government for a number of unspecified reasons.
2010. Employed as a consultant for the UK's Marine Accident Investigation Branch (MAIB).
2014-2018. Employed as harmonics and power quality consultant on a number of prestige projects in the UAE and GCC.
Present. Ian's companies continue to carry out consulting, providing mitigation solutions and other work in the harmonics, power quality and EMC field for industrial, marine and offshore companies (and some governments) across the Globe.