Laser weapons are now relatively commonplace on a number of US warships since 2014 for defence against aircraft and surface attack.
A typical naval laser weapon of power rating of 30kW is shown below.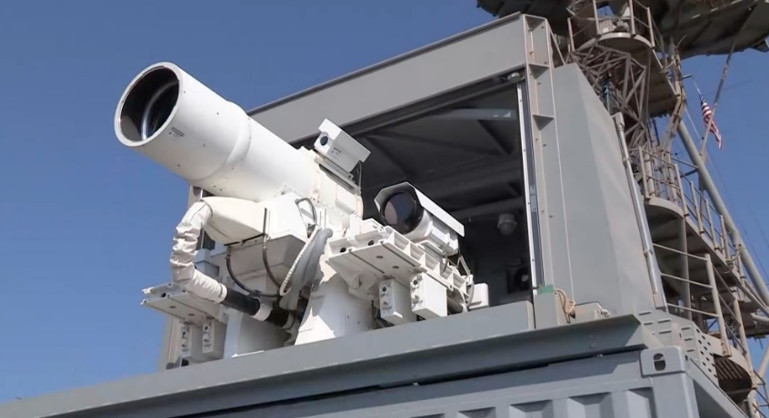 As stated in the introduction to the website, a predecessor of Resonant Link technology, also invented by Dr Rudy Limpaecher, emanated from the US StarWars laser weapon programme. Termed 'sequential discharge rectification', this technology was developed to provide very compact, distortion-free (i.e. at the resonant converter input) DC power to drive the StarWars laser weapons.
Below is a photograph of an experimental 250kW heli-borne laser weapon power supply for a major US defence contractor. The input voltage is 480V, three phase, 60Hz. The output voltage is -50kVDC. Transformation was via a high frequency, 250kVA nanocrystalline transformer running at 20kHz. The weight of the integral transformer was 11kg; this compared with around 300kg for a conventional transformer of the rating and winding specification.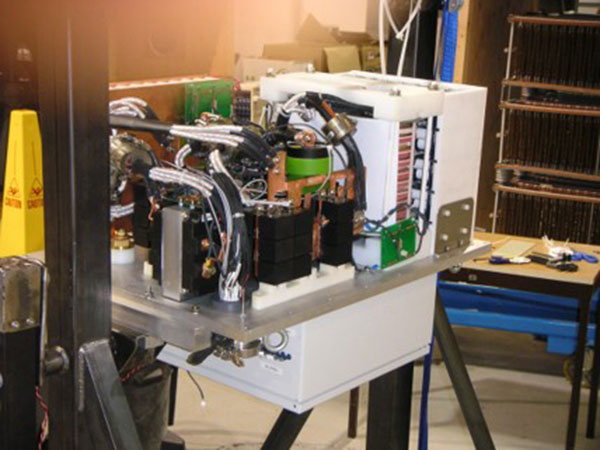 Note that in the photograph above the enclosure is actually upside down. The nanocrystalline transformer is below the main enclosure, housed in a liquid cooled medium. Normally, the transformer is at the top of the enclosure.
A simplified schematic of the 250kW laser power supply is shown below (Fig. 3).