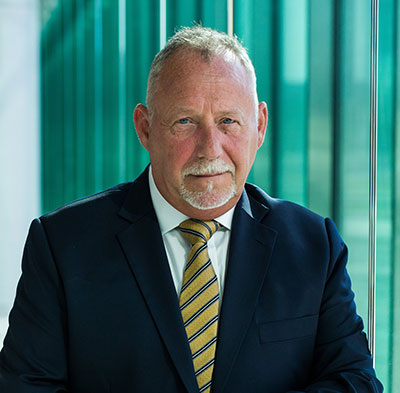 About
Mark is the CEO for Resonant Link Technology, responsible for corporate governance; financial investment; marketing and administration. Mark has held directorships and senior commercial management positions in the Middle East, Africa and the United Kingdom.
Mark has over thirty years' experience in commercial and contractual management and has specialist experience in risk assessments on major international projects, which have included construction, civil engineering, M&E and infrastructure engineering.
Strengths
Experienced strategist in an international environment. Key decision maker and motivator of project teams.
Management of teams engaged in negotiation, finance, mediation and execution of Contracts.
Extensive experience on International Projects including macro construction, civil engineering and mechanical and electrical.
Experienced in the identification of commercial risk and mitigation.
Excellent written and oral presentational skills.
French speaker
Major Projects
Qatar Doha International Airport $5 billion
UAE Jebel Ali Power Plant $1.5 billion
UAE Cleveland Clinic Abu Dhabi $2.0 billion
Oman GOSP Halweel Phase II $ 1.6 billion
Nigeria Jebba Hydro Electric Dam and Ajaoukuta Steel Plant
Iran Farah Park Hotel, Tehran
Germany Halle Chemical Plant, Leipzig
Ukraine LUK Oil Refinery Facility, Odessa
UK Jubilee Line Extension (East) £1.8 billion
UK West Coast Mainline upgrade £1.0 billion
UK Channel Tunnel £10.2 billion
UK HS Channel Tunnel Rail Link £1.2 billion
UK Dolland Moor freight terminal £320 million
UK Thameslink 2000 £840 million
UK Pfizer Pharmaceutical Plant Sandwich